Moving to Minneapolis, whether it's for work or school, is an exciting opportunity, but it can also be daunting, especially if you're moving alone. You may find your new apartment to be lonely or feel overwhelmed by the idea of going out and meeting new people. If you've moved into an Uptown, MN apartment and are looking to get more acclimated, we're sharing five ways to smooth your adjustment and make your new neighborhood feel like home.
Find Local Events
Uptown and the surrounding neighborhoods have frequent outdoor events, especially from April to October. Street festivals and farmer's markets give you the opportunity to walk around the neighborhood, meet new people, and get a feel for the culture of the area.
Be sure to check out:
The East Isles Farmer's Market is held on Thursdays from 4:00 p.m. to 8:00 p.m. from June through September on The Mall at Irving Avenue and Lagoon Avenue. There are food trucks and an amazing bounty of fresh local produce and goods available.
The Uptown Art Fair is a nationally recognized event held the first weekend in August. With live music, food, and over 300 artists displaying their work, this is one of the biggest events in the state right in the middle of Uptown.
Bastille Day is a French celebration hosted by Barbette on July 14th every year. With live music, vendors, and plenty of food and drinks from local breweries and distilleries, the neighborhood comes to life. And yes, there will be cake.
Find Your Hangout Spot
You've found an apartment you love, but you also need a place to meet friends or a spot where you can feel comfortable and relaxed. This is often referred to as a "third space" where you can break up your routine of going to work, coming home, going to work, etc. This could be a coffee shop or cafe, bookshop, or a pub, and fortunately, Uptown has plenty to choose from.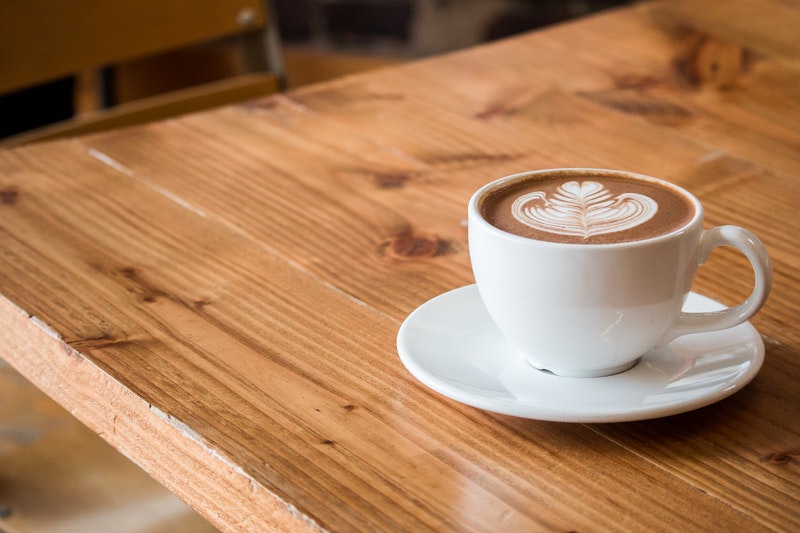 Enjoy a cozy atmosphere and good music at Morrissey's Irish Pub.
Shoot a game of billiards at Williams Uptown Pub & Peanut Bar.
Grab some cheese curds and a pitcher at The Prodigal Public House
Find your next great read at Magers & Quinn Booksellers or dive into a mystery at Once Upon a Crime.
Discover music, retro comics, and used books at Nat's Uptown Books.
Get some work done while having a delicious cup of tea or coffee at Gray Fox Coffee
Meet friends and enjoy a quiet, ambient setting at Uncommon Grounds Coffeehouse.
Get Outside and Into Nature
While a trip to the coffee shop or a night out at the pub is fun and gives you a way to meet new people, you also need to get some fresh air and exercise. Living in Uptown, you're just steps away from Bde Maka Ska or Lake of the Isles. Both of these offer beautiful scenery all year long as well as year-round recreation. Even in the coldest winter months, paths are kept neat for walking and jogging and areas are available for ice skating. In the summer months, you'll get to truly appreciate being near the lakes as the beaches, hiking paths, and trails let you connect with nature by hiking, biking, swimming, or boating.
Walk Around Your Neighborhood
When you moved into your apartment, you probably found a few necessary locations, like a grocery store that's easy to drive to, and of course, you found your way to and from work. While it may be easier to drive to a larger grocery store or take public transportation and go out of town to the mall for shopping, you will miss out on the details of living in your neighborhood.
The best way to get to know your area is to walk the streets and learn more about it, and Uptown has a lot to see and learn about! There are countless historic buildings and interesting architecture, small shops, and art exhibits, Check Google maps and find a nearby grocery store within walking distance so you can feel more immersed in your new neighborhood.
Give Yourself Time
Moving to a new city is challenging, especially if you are moving alone or are coming from a place where you had plenty of friends and family nearby. It's important to give yourself plenty of time to adjust and keep working on getting familiar with your neighborhood. The more you take part in the area and create new adventures, the more opportunities you'll have to meet interesting people and begin building a new social circle and support network.
Schedule a Tour of Our Uptown, MN Apartments
If you're moving to Minneapolis and want to live in a beautiful apartment in a great part of town, we can help. At Stutsman Realty, Inc., we have several historic buildings that are just steps from Bde Maka Ska, Lake of the Isles, and popular restaurants and shops. To learn more about our Uptown, MN apartments, or to schedule a tour, reach out to us today at (952) 927-4144 or fill out the form below to get started.
Contact Form
We would love to hear from you! Please fill out this form and we will get in touch with you shortly.