Burnsville, MN Real Estate For Sale and Area Information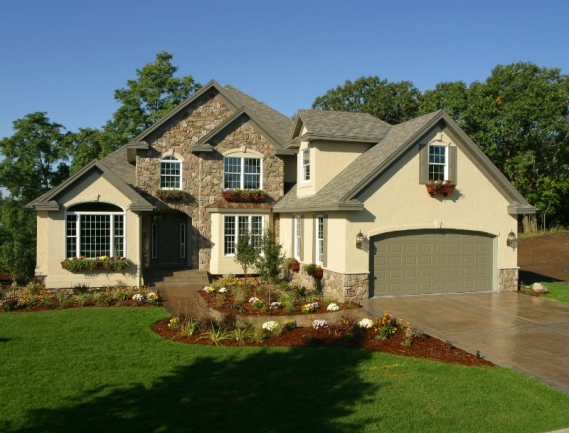 Burnsville Real Estate
Simply make your selection and see instant results within your price range:
Welcome to Burnsville, MN
Located about 15 miles south of downtown Minneapolis, Burnsville is located in Dakota County and home to just over 60,000 residents.  Situated on the south bank of the Minnesota River, this lovely community is well known for its The Burnsville Center, a regional mall which attracts people from all over the Minneapolis-St. Paul area.
This community was originally settled by members of the Dakota Nation. Later, Europeans came to settle the area, where it grew into a rural Irish farming community.
The community is said to have been named after an early Irish settler and landowner by the name of William Byrne. This man's surname was incorrectly recorded and never corrected – hence the modern-day spelling of this community's name.
Over time, Burnsville became a resort town, with cottages all along Crystal Lake and Orchard Lake.
With the construction of Interstate 35, the population began to grow in this community. The completion of rail access in 1864 helped as well.
Burnsville Township was officially incorporated in 1964 after it successfully defeated an annexation attempt by the city of Bloomington. By 2000, the 26.93-square-mile community of Burnsville had grown into the 10th largest city in Minnesota.
Today, this community has a thriving local economy that includes a rather diversified base. The community's top employer is its school district, Independent School District 191.
Here are the other top employers in the area:
Fairview Ridges Hospital
Goodrich Sensor Systems
Northern Tool +Equipment
Pepsi-Cola Bottling
Recreational Amenities in Burnsville
Something that's gained particular attention lately in Burnsville is its "Heart of the City" project, which is a downtown development policy that prioritizes smart growth.
This redevelopment plan includes 54 acres, all of which are centrally located in Burnsville. The centerpiece of the project is Nicollet Commons Park, which is located on Nicollet Avenue.
Another recent addition to the city that was welcomed by many is the 1150-seat Burnsville Performing Arts Center, which opened in January 2009. This center includes:
2 theaters
A 1,000-seat Proscenium State
150-seat Black Box
This city is home to a number of other recreational amenities, including:
Alimagnet Dog Park
Part of the Murphy-Hanrehan Park Reserve
The 310-foot verticle ski peak Buck Hill
Plus, the city is comprised of some 1,800 acres of parkland, all of which is spread out across 79 parks.
The Burnsville Athletic Club, which is located in the city, is an all-volunteer youth sports league that is comprised of almost 1,400 players.
For those looking for an excursion outside of the city, Burnsville is less than half an hour from such attractions as:
Mall of America
Valleyfair Amusement Park
Downtown St. Paul and Minneapolis
The Minnesota Valley Transit Authority (which provides regional bus service) as well as such major thoroughfares as Interstate Highway 35 and County Road 42 make it easy for Burnsville to get to their destinations, wherever they may be in the area.
History of Buck Hill in Burnsville
Buck Hill, which is a ski hill in Burnsville, is quite popular among residents and professional athletes alike.
Overlooking Interstate 35, this ski area was named Buck Hill when early settlers when they noticed that Mdewakanton Dakota liked to sit atop the hill and watch male deer (also known as bucks) drink at Crystal Lake.
Chuck Stone later started the ski area in 1954 after leasing the land from then-property owner Grace Whittier.
When Whittier died, St. Olaf College became the new owners of the property.
Today, Buck Hill is considered one of three ski areas within the Twin Cities metropolitan area. It offers ski, snowboard and tubing trails.
Artificial snow helps keep this ski hill operating till April of each year.
In addition to the trails, here are the other amenities that residents will find at Buck Hill:
Lights for night skiing
Three chairlifts (2 quads and 1 triple)
Lodges
Parking lot
Over the years, a number of top athletes have trained at Buck Hill, including World Cup ski racers Kristina Koznick and Linsey Vonn.
Vonn went on to became one of the best female ski racers in history, winning four overall World Cup titles as well as the gold medal in downhill at the 2010 Winter Olympics!
And her entire career began when she started training at Buck Hill – pretty impressive!
Educational Amenities in Burnsville
As previously mentioned, Burnsville is served by the Burnsville Independent School District 191. This district also serves the neighboring communities of Savage and Eagen.
Here are the schools that are a part of this district:
Burnsville High School
Eagle Ridge Junior High School
John Metcalf Junior High School
Joseph Nicollet Junior High School
Harriet Bishop Elementary
Edward D. Neill Elementary
Gideon Pond Elementary
Hidden Valley Elementary
Marion W. Savage Elementary
Rahn Elementary
Sioux Trail Elementary
Sky Oaks Elementary
Vista View Elementary
William Byrne Elementary
As for private schools,  there are plenty of options in the greater Minneapolis area, such as;
The Blake School
Breck School
Groves Academy
Torah Academy of Minneapolis
DeLaSalle High School
Minnehaha Academy
St. Paul Academy
Benilde-St. Margaret's School
There are also a number of preschool and early education options in the area, such as:
American Montessori
Anna's Bananas Daycare
Child Development and Learning Center
Destiny Christian Academy
KinderCare
Your Burnsville, MN Relocation Experts
If you would like to take the next step toward buying real estate in Burnsville, then please contact us at Stutsman Realty Inc.
We'll be more than happy to assist you by telling you about available Burnsville homes for sale as well as offering such helpful resources as: