Chanhassen, MN Homes For Sale & Residential Community Highlights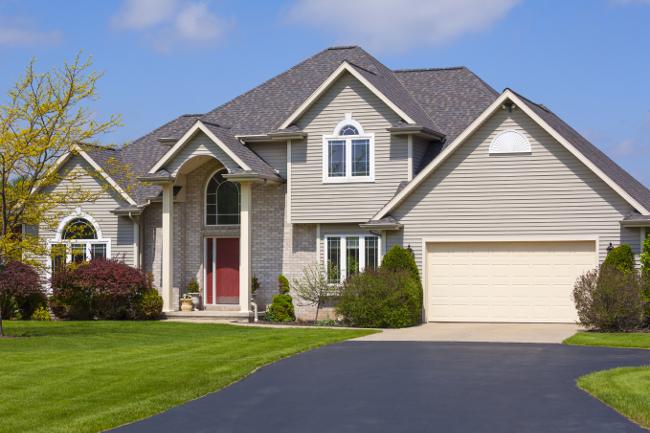 Chanhassen, MN Real Estate
Simply make your selection and see instant results within your price range:
Chanhassen, MN: A Fantastic Community in Carver and Hennepin Counties
Located just southwest of Minneapolis, Chanhassen is a unique city that straddles both Carver and Hennepin Counties in Minnesota. Home to around 26,000 residents, this is a growing community whose name is derived from the chanhasen, the Dakota word for sugar-maple tree.
It has consistently been ranked as a top place to live in America. It was ranked the #2 best place to live in America in 2009 by Money Magazine and ranked fourth in Best Places to Live (Small Towns) in 2013.
Recreational Amenities Offered in Chanhassen
Regardless of your interests, you're sure to find something that complements it here in this Minnesota community
For instance, this city is home to the Minnesota Landscape Arboretum as well as the Chanhassen Dinner Theatres.
The Chanhassen Dinner Theatres actually has the distinction of being the largest professional dinner theatre in the nation and is also the largest privately owned restaurant in the state of Minnesota. Since 1968, more than 200 plays have been produced and played to more than 10 million guests.
What's more, Chanhassen is also the location of the Paisley Park Studios as well as Eckankar Spiritual Campus, which is regional and nationally recognized.
The Quality Public and Private Education Your Children Will Receive
This community is actually split between two school districts.
Most of the city is served by District 112, the Chaska School District, which includes:
Chanhassen Elementary School
Bluff Creek Elementary School
Pioneer Ridge Middle School
Chaska Middle School West
Chanhassen High School
Meanwhile, the northern sections of the city are served by District 276, which is also known as the Minnetonka School District and includes:
Science Heights Elementary School
Clear Springs Elementary School
Minnetonka Middle School East
Minnetonka High School
There are also a number of private schools in the area. This includes Chapel Hill Academy as well as St. Hubert School, both of which are located in downtown Chanhassen.
Excellent Job Opportunities Await in Chanhassen
Despite its relatively small size, Chanhassen is the home to many company headquarters, including:
AmericInn
Life Time Fitness
Snap Fitness
IDI Distributors, Inc.
What's more, Supervalu has its western satellite of the corporate headquarters in Chanhassen.
There is a wide range of job industries represented within city borders, including retail and construction.
Here are the top employers in the city, according to the City's 2009 Comprehensive Annual Financial Report:
Rosemount Inc.
Life Time Fitness
IIWCO Direct
SuperValu
General Mills
RR Donnelley
Chanhassen Dinner Theatres
Minnesota Landscape Arboretum
Byerly's
Target
Automated Building Components
What's more, the City of Chanhassen has an extensive park system that includes six public beaches:
Lake Ann Beach (Lake Ann)
Greenwood Shores Beach (Lake Ann)
Minnewashta Regional Park (Lake Minnewashta)
Roundhouse Park Beach (Lake Minnewashta)
Carver Beach (Lotus Lake)
Lake Susan Beach (Lake Susan)
Fishing enthusiasts will be pleased to learn that both Lake Minnewashta and Lake Ann contain northern pike among other fish.
The community also prides itself on its extensive multi-purpose trail system, which spans more than 70 miles.
Locals also frequent the Chanhassen Skate Park, which was installed in September 1999. The park features a wedge, quarter pipe, half pipe, hotbox, spine and grind rails.  Meanwhile, many youth sports programs are offered through the Chanhassen Athletic Association. Featured sports include baseball, softball, basketball, and soccer.
Chanhassen is also home to the Chanhassen Red Birds amateur baseball team.
Your Dream Home Awaits in Chanhassen
If this sounds like the kind of community that you'd like to come home to, then please take a moment to contact us at Stutsman Realty Inc.
We would love the opportunity to assist you with all of your home buying needs by first answering any remaining questions you might have as well as telling you about available Chanhassen listings for sale.
We'll also provide you with some valuable real estate resources like our buying guide.
List Your Chanhassen Home With Our Help!
And don't forget to also contact us if you're ready to list the home you already own in this community.
We will work hard to get you the price you want for your property by first determining its true value. We'll also provide you with valuable home selling resources like our selling guide.