Crystal, MN Real Estate For Sale & Community Highlights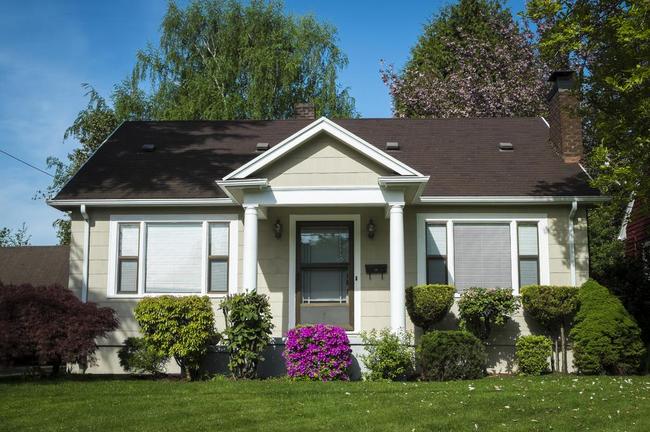 Crystal, MN Real Estate For Sale
Simply make your selection and see instant results within your price range:
Welcome Home to Crystal
Located in Hennepin County, just to the northwest of Minneapolis, Crystal is a small community with around 23,000 residents. While it offers residents a small town feel, its convenient location means you're just a few minutes away from the action of the Twin Cities. With Golden Valley to the South, New Hope to the west, and Brooklyn Center to the North, as well as the proximity to the Downtown area, Crystal is surrounded by thriving communities and has been named a "Minnesota Star City" for its economic development and continued growth.
Founded in 1866, the Village of Crystal was primarily farm land and didn't see much growth until after World War II. Like many of the surrounding suburbs, the area grew rapidly between 1945 and 1960, and homes for sale in Crystal, MN reflect this. You'll find mid-century moderns and ramblers with large basements, ample natural light, and original hardwood floors are plentiful. There are also contemporary homes, condos, and new construction, so there's something for everyone.
 Amenities and Recreation in Crystal
Whether you enjoy shopping, fine dining, or outdoor recreation, you're never too far from your favorite activities when you live in Crystal.
Outdoor Recreation in Crystal
There are over 263 acres of parks and open space in the town, with 26 separate parks, plus sporting fields, playgrounds, and walking trails. Popular outdoor activities include:
MAC Wildlife Area: Trails and boardwalks that allow visitors to see a variety of plants and animals as well as nature-themed play areas and community gardens
North Lions: On the north side of town, this park offers outdoor ice skating, a warming house, and sledding as well as summer activities and a playground.
Valley Place: The primary spot for outdoor recreation in the winter, Valley Park offers a sledding hill, warming house, two hockey rinks, as well as a playground, tennis courts, disc golf, and picnic areas for warmer weather.
New Hope Village Golf Course: A public golf course just outside of Crystal
Plus, you're less than 15 minutes away from Bde Maka Ska, Lake Harriet, and Theodore Wirth Regional Park in Minneapolis, all of which offer ample outdoor activity, recreation, and fun.
Dining and Shopping
While living close to the Twin Cities means ample opportunities for some of the best dining in the state, you don't need to leave Crystal to get amazing food. Popular local establishments include:
Miltons: Soul food and American fare;
Athens Cafe: Greek food in a casual setting;
Travail Kitchen: New American cuisine;
Pig Ate My Pizza Kitchen + Brewery
In-town shopping includes Target, Almstead's Fresh Market, and Cub Grocery, making errand running convenient. For department stores and higher-end shopping, the Ridgedale Center and The Shops at West End are just a few minutes south of the city in Minnetonka and St. Louis Park, respectively.
Local Public and Private Schools
If you are considering the nearby schools when looking at homes for sale in Crystal, the area is served by Robbinsdale School District, specifically:
Forest Elementary
Noble Elementary
Neill Elementary
Robbinsdale Middle School
Cooper High School (northern and central)
Armstrong High School (southern)
Also, there are several private schools nearby, if that is your preference:
St. Raphael (PK-8)
Breck School (PK-12)
Sacred Heart (PK-8)
Benilde-St. Margaret's (7-12)
Our Lady of Grace (K-8)
Totino Grace (9-12)
Avail Academy (K-12)
Call Us to Find Homes for Sale in Crystal, MN
If you're ready to find your dream home and think Crystal may be the right spot for you, we can help. Reach out to us to schedule a tour or learn more about area real estate by calling us at 952-927-4144.
We'll Help You Sell Your Next Home Too!
Please make sure to also contact us if you're interested in listing your current Crystal home on the market.
We would love to assist you by first helping you determine the true value of your home.