Eden Prairie Real Estate and Area Highlights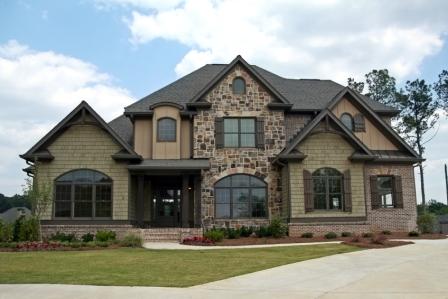 Eden Prairie Real Estate
Simply make your selection and see instant results within your price range:
Welcome to Eden Prarie, MN
Located about 12 miles southwest of downtown Minneapolis, Eden Prairie is a charming city that is comprised of several gorgeous large lakes and ponds as well as other natural amenities.
This community, which is considered the 13th largest in the state, lies on the north bank of the Minnesota Ridge.
As of 2010, this community had a population of about 60,797 residents.
Rich History in Eden Prairie
Eden Prairie has had a history of being a moderately slow-growing community, having grown by only 1,300 people between 1880 and 1960.
Native Americans founded the area, although it was later settled by pioneers in the 1850s.
Over the years, Eden Prairie has been mostly a farming community, although its industry has diversified in recent decades. For instance, the 1960s and 1970s marked considerable growth for the city's park and recreation system. And with the introduction of Interstate Highway 494 in the 1970s, the community began to gain an even bigger profile.
Today, a lot of the residents who live in Eden Prairie have been there for generations. It's a wonderful place to raise a family and enjoy a quieter lifestyle outside of downtown Minneapolis.
Eden Prarie is Home to More than 2,200 Businesses
This 35.19-square-mile community is home to more than 2,200 businesses, giving residents here a very stable job market to rely on.
These industries run the gamut – from logistics to retail, wholesale trade to healthcare, information technology to communications.
Top Employers in Eden Prarie Include:
Optum
Eden Prairie Schools
CH Robinson Worldwide
Starkey
SuperValu
Cigna
Dell Compellent
GE Capital
Eaton
MTS
Fox Sports North, KMSP and WFTC are also based in Eden Prairie.
Public and Private Education Options in Eden Prairie
As with the rest of the greater Minneapolis area, there are plenty of educational opportunities offered to residents living here.
Let's start with public schools. Eden Prairie has a long-standing commitment to public education as evident by the fact that the first school in the community (Anderson School) was the center of the city for many years.
The Community of Eden Prarie Operates 8 Public Schools Including:
Prairie View Elementary School
Oak Point Elementary School
Cedar Ridge Elementary School
Forest Hills Elementary School
Eagle Heights Spanish Immersion School
Central Middle School
Oak Point Intermediate School
Eden Prairie High School
Eden Prairie's Excellent Charter School
This community also has one publicly funded charter school, which is Eagle Ridge Academy. Considered a college preparatory school, it offers a liberal arts education for grades K through 12. This excellent school is ranked 10 out of 10 by Great Schools.
Available Private Schools
Those parents who prefer the private education route will be pleased to discover that there are also plenty of options there, too.
Here are some of the private schools located in the immediate vicinity:
The International School of Minnesota
Nativity of Mary School
Bloomington Lutheran School
Bethany Academy
The Blake School
Breck School
Groves Academy
Torah Academy of Minneapolis
DeLaSalle High School
Minnehaha Academy
St. Paul Academy
Benilde-St. Margaret's School
Opportunities For Higher Education
After graduating from high school, students from the Eden Prairie area won't have to look far for outstanding universities and colleges as well.
Within the city limits along, there are two technical colleges located here:
Hennepin Technical College
ITT Technical Institute
And in the greater Minneapolis area, there are even more options, including:
Normandale Community College
Northwestern Health Sciences University
Bethany College of Missions
Ample Natural Beauty Everywhere You Turn
Most of the land within Eden Prairie is rolling hills and bluffs, providing a great basis for natural beauty already. Even better is the fact that this community overlooks the Minnesota River, giving residents unforgettable vistas.
In fact, the city has more than 170 miles of trails, 2,250 acres of parks and 1,300 acres of open space.
Other Recreational Amenities Nearby
The history buffs in your family will adore the fact that Eden Prairie has its own veterans memorial. In fact, residents raised more than $400,000 to help build the memorial in 2008.
Eden Prairie is located along several major thoroughfares, including Interstate 494, US Highways 169 and 212 and Minnesota State Highway 5.
This gives residents easy access to all of the incredible and unique restaurants and shopping amenities in and around the greater Minneapolis area.
Stutsman Realty Inc, Your Eden Prairie Real Estate Experts
With all of these incredible amenities and resources, it's no wonder Eden Prairie has been named one of Money Magazine's "Best Places to Live" in America since 2006! In fact, the city even ranked 1st in the 2010 survey.
If this sounds like the kind of community that you and your family have been searching for, please don't hesitate to contact us at Stutsman Realty Inc.
We would love the opportunity to help you by telling you even more about this charming community as well as answering any questions you may still have. Don't forget to ask us about available Eden Prairie real estate listings!
For the time being, please take a few moments to check out some of our additional home buying resources we're already offering online, including: