Eden Prairie Real Estate and Area Highlights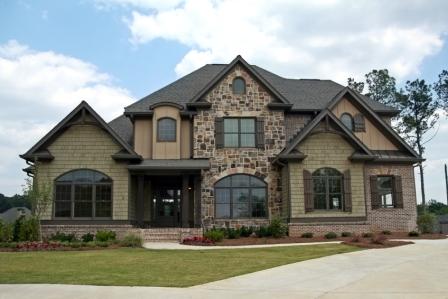 Eden Prairie Real Estate
Simply make your selection and see instant results within your price range:
Welcome to Eden Prarie, MN
Located about 12 miles southwest of downtown Minneapolis, Eden Prairie is a thriving community in Hennepin County that is home to around 65,000 residents. With it's convenient location just west of rapidly-growing Bloomington and close proximity to numerous highways, coupled with ample green space, lakes, and parks, it's not surprising that Eden Prarie homes for sale are in such high demand.
Like much of the area, Eden Prairie was a farming community that was founded in the late 1850s. It remained a small village with under 2,000 residents until 1960 when more businesses began to move into the area, Interstate 494 was built, and commuting to the Twin Cities was made more convenient. In less than 30 years, the population went from 3,000 residents to 40,000 residents.
While it's primarily a residential community, there are over 2,000 businesses, with health care, logistics, and information technology playing a key role in the local economy.
Amenities and Recreation in Eden Prairie
Eden Prairie was named for its beauty, and much of that has been preserved with over 4,500 acres of wetlands, 17 lakes, and over 1,000 acres of active park land. Today, the public beaches, skating rinks, community gardens, and fishing piers provide residents with outdoor recreation in all but the most severe weather. Residents enjoy:
Bryant Lake Regional Park which offers a beach, boating, and an 18-hole disc golf course.
Purgatory Creek Park Pavillion has picnic areas, gardens, wetlands, and a beautiful fountain.
Staring Lake Park has numerous tennis, basketball, and volleyball courts, as well as a large playground.
Olympic Hills Golf Club
Bent Creek Golf Club
Just a few minutes away is Lake Minnetonka, a 14,000 acre lake with boating, fishing, restaurants, beach areas, and so much more.
Shopping and Dining in Eden Prairie
With so much growth, there are ample shopping and dining opportunities where you don't even have to leave city limits. Popular restaurants include:
Tavern 4&5 for craft beer
Wildfire: An upscale steak and seafood restaurant
Campiello: Italian cuisine
The Original Pancake House: Classic American cafe and breakfast
Redstone American Grill
While The Mall of America is only a few minutes away in Bloomington, Eden Prairie Center is an indoor mall with a movie theater, restaurants, and both chain stores and boutiques.
Schools in Eden Prairie
The town is served by Eden Prairie Schools and operates eight schools, including:
Prairie View Elementary School
Oak Point Elementary School
Cedar Ridge Elementary School
Forest Hills Elementary School
Eden Lake ELementary
Eagle Heights (Spanish Immersion)
Central Middle
Eden Prairie High School
Eagle Ridge Academy (K-12 charter)
Performing Institute of Minnesota Arts High School (charter)
Additionally, nearby private schools include:
Shakopee Area Catholic School (PK-8)
St. Hubert (PK-8)
International School of Minnesota (PK-12)
Our Lady of Grace ( K-8)
The Blake School (PK-12)
Breck School (K-12)
Benilde St. Margaret's (7-12)
Contact Us to Tour Homes for Sale in Eden Prairie
If you are considering homes for sale in Eden Prairie, we can help you find the right one. Stutsman Realty, Inc. has proudly served the Twin Cities since 1992, helping people find their dream home. Browse the listings above or call us at 952-927-4144 to find your dream home today.