Edina Neighborhoods and Homes for Sale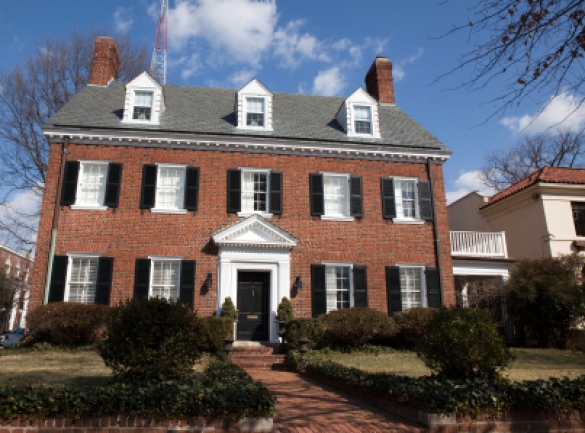 Edina Real Estate
Simply make your selection and see instant results within your price range:
Area Information on Edina, Minnesota
Located in Hennepin County, Edina is a bustling suburb located southwest of Minneapolis.
The community was originally part of Richfield Township, Minnesota until it split apart in 1888.   After much debate over what the community should be called, it was ultimately named Edina.
Over the years, this community has transformed from a quaint farming and milling community to a city of more than 47,941 residents as of the 2010 Census.
It's also developed a reputation for being a fantastic place to live in the greater Minneapolis area.
Part of the community's success can be attributed to Edina's ideal location near several major highways, including Minnesota State Highways 62 and 100 and U.S. Route 169.
Education in Edina
Edina boasts some of the best public and private schools in the Minneapolis metropolitan area.   Residents will be pleased to find that their children are zoned for several high-performing public schools within Independent School District 273.
For instance, the district's only high school (Edina High School) is often ranked within the top 100 schools in the country for academics. Independent School District 273, which almost exclusively serves Edina residents, serves about 7,500 students in kindergarten through 12th grade.
The district consists of six elementary schools, two middle schools, and one senior high school:
Concord Elementary School
Creek Valley Elementary School
Cornelius Elementary School
Highlands Elementary School
Countryside Elementary School
Normandale French Immersion
South View Middle School
Valley View Middle School
Edina High School
If you'd prefer to send you child to private school, there are also a number of quality private schools in the area, including:
The Blake School
Breck School
Minnehaha Academy
St. Paul Academy
Benilde-St. Margaret's School
Groves Academy
Torah Academy of Minneapolis
And when the time comes to send their children to a higher education facility, parents will find they have a great number of options near Edina, including:
Augsburg College
Carleton College
University of St. Thomas
University of St. Catherine
Hamline University
Macalester College
University of Minnesota
Normandale Community College
Minneapolis College of Art & Design (MCAD)
Dunwoody Institute
As you can see, the Edina area is a great place to live if you plan to seek higher education.  And our list doesn't even name all the facilities in the area.
To learn about other colleges and universities in the area, visit the MN State Colleges & Universities' website at www.mnscu.edu
Recreation in Edina
Residents in Edina don't just know how to work hard, they play hard as well.  That's why interested home buyers will find plenty of diverse recreational amenities offered within this city, such as:
Various shopping opportunities, such as the Galleria, the shops at 50th and France and Southdale Center.
Fine dining restaurants for nearly every taste
Braemar Golf Course
Several municipal parks, which allow for such activities as baseball, football, soccer, basketball, outdoor skating rinks, playgrounds and more
Braemar Ice Rink
Edina Aquatic Center
Edina Art Center
Edina Senior Center
Your Edina Real Estate Experts – Stutsman Realty, Inc
Edina is an impressive Minnesota city that offers an extremely high quality of life for its residents.  Fabulous community amenities, a healthy job market, beautiful residential communities and nationally-renowned schools – what more could you ask for as a home buyer?
If you'd like to learn more about living in Edina, then contact us at Stutsman Realty Inc.  As your local area real estate experts, we'll be happy to lend you more information about the various residential communities within Edina.
Neighborhoods