Hudson, WI Homes For Sale and Area Highlights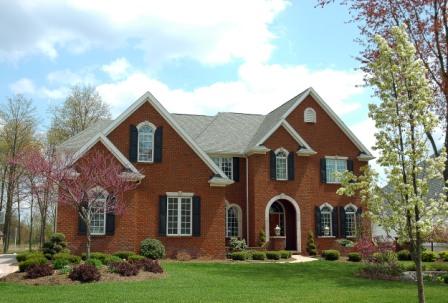 Hudson, WI Real Estate Listings
Simply make your selection and see instant results within your price range:
Welcome to Hudson
Located in St. Croix County, Hudson is home to around 15,000 residents. This quiet river town boasts a strong sense of community and is beloved for its beautiful water vistas and excellent amenities.
Considered part of the Minneapolis-St. Paul Metropolitan Statistical Area, Hudson shares borders with the village of North Hudson, among other communities.
History Of The City of Hudson
This community was settled in Summer 1840 by Louis Massey and his brother-in-law. At times in the past, this area has been referred to as "Massey's Landing" as a result.
At other points in its history, Hudson was known as Willow River and then later as Buena Vista. It wasn't until 1852 that Alfred Gray, the first mayor of Hudson, suggested that the city be renamed Hudson because of all of the bluffs along the St. Croix River that reminded him of New York's Hudson River.
The population continued to grow throughout the rest of the 1800s and into the 1900s. At the time, the lumber industry was a main attraction for workers.
US Highway 12 (which was later removed) and Interstate 94 helped fuel growth in the area because these thoroughfares connected Wisconsin and Minnesota across the St. Croix River.
Today, Hudson is a grand tourist destination, with fabulous shops and restaurants all along the St. Croix in its beautiful historic district.
Education in Hudson, Wisconsin
This 7.41-square-mile community is served by the Hudson School District, which celebrates the motto "Learning – the path to our global future."
The district includes such outstanding schools as:
Hudson High School
Hudson Middle School
EP Rock Elementary
Houlton Elementary School
Hudson Prairie Elementary School
North Hudson Elementary School
River Crest Elementary School
Willow River Elementary School
Private School Options
There are also a number of private schools within the community, including:
Saint Patricks School
Trinity Academy
Hudson Children's Montessori House
St. Croix Montessori
New Heights Charter School
Higher Learning Opportunities Abound
And for higher education, there are plenty of incredible options available in the surrounding area, including in Minneapolis. These universities and colleges include:
Wisconsin Indianhead Technical College
St. Mary's School
Wisconsin Accredited Degree Programs Resource
Augsburg College
Carleton College
University of St. Thomas
University of St. Catherine
Hamline University
Macalester College
University of Minnesota
Normandale Community College
Minneapolis College of Art & Design (MCAD)
Hudson's Recreational Amenities You Can Enjoy With Family
This community is home to several beautiful and well-maintained parks, including:
Lakefront Park (which includes a boat launch)
Moorings
Anderson Park
Birkmose Park
Burton Field
Grandview Community Park
There is also an exhaustive list of restaurants and shops in the area, giving you an array of options to choose from.
What's more, this community is close to Interstate Highway 94, US Route 12 and Wisconsin Highway 35, giving you easy access to all of the recreational attractions located in the surrounding area.
Although, it should be noted, that there are no public use airports in Hudson. Thus, for vacations out of the immediate area, residents use either the New Richmond Regional Airport or the St. Paul Downtown Airport. The Minneapolis-Saint Paul International Airport is also a good option for commercial and international flights.
Buy or Sell Hudson Real Estate with the Help of Stutsman Realty, Inc
If you're interested in taking that next step toward making this your next home, please contact us at Stutsman Realty Inc.
We can answer any questions you may still have as well as tell you about available Hudson listings.
And while you're at it, make sure to take a few moments to check out some of these helpful relocation resources we're already offering online to home buyers like you every day: