New Richmond Township, WI Real Estate and Community Highlights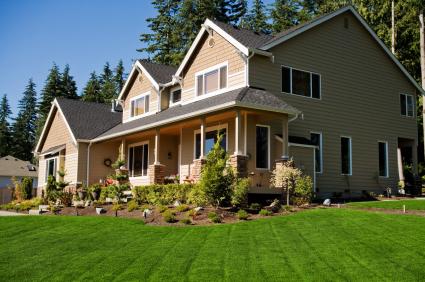 New Richmond Real Estate
Simply make your selection and see instant results within your price range:
New Richmond Township Area Information
Located in the St. Croix area of the greater Minneapolis region, New Richmond is a charming community with roots dating back to the 1850s.
Early in its history, New Richmond's growth was largely driven by the timber industry. But as that resource became more scarce, the local community diversified, becoming a thriving business epicenter for the surrounding farm areas.
Unfortunately, in June 1889, the state's deadliest tornado on record ripped through the city, destroying more than 200 buildings. But the community's strength persevered and residents rebuilt the community even better than it was before.
Often referred to as the City Beautiful, New Richmond is roughly 40 miles east of the St. Paul/Minneapolis metropolitan area and is home to around 10,000 people.
Perhaps one of the greatest attractions to New Richmond is its bustling Main Street, which offers an array of services, from financial to professional. It also has several shops and specialty shops.
Employment Opportunities in New Richmond
The Business and Technical Park continues to grow as more highly technical businesses locate there.
Some other businesses located in town include:
The Goldsmith Shop
Mason Specific Chiropractic
First National Community Bank
Cabinet Shop
Caribou Coffee
Family Fresh Market
Mercado El Dorado
NDT Solutions (Aerospace Testing)
Griggs Aviation
Larson's Appliance Center
New Richmond Municipal Airport
Zoe Communications Inc.
Enjoy These Recreational Amenities Every Day When You Live Here
Did you know that New Richmond is home to one of the premier 27-hole golf courses in the state?
In fact, the local golf course attracts golfers from all over because it is so coveted for its challenging holes, manicured greens and world-class experience.
What's more, this community is home to several chain and local restaurants, from Caribou to Sam's Corner Bar and Grill, and you'll also be close to several attractions nearby in Minneapolis, including:
Lake of the Isles
Above the Falls Sports
Minneapolis Institute of Arts
Guthrie Theater
Children's Theatre Company
Lake Harriet
Minnehaha Park
Get a Top Notch Education in New Richmond
The School District of New Richmond provides quality public education to residents living in this city.
These schools that make up this district are:
New Richmond High School
New Richmond Middle School
Hillside Elementary
Paperjack Elementary
Starr Elementary
Additionally, there are several private schools in the surrounding area, such as:
The Blake School
Breck School
Groves Academy
Torah Academy of Minneapolis
DeLaSalle High School
Minneahaha Academy
St. Paul Academy
Benilde-St. Margaret's School
For education beyond post-secondary school, there are plenty of options close to home, including:
Wisconsin Indianhead Technical College
St. Mary's School
Wisconsin Accredited Degree Programs Resource
Augsburg College
Carleton College
University of St. Thomas
University of St. Catherine
Hamline University
Macalester College
University of Minnesota
Normandale Community College
Minneapolis College of Art & Design (MCAD)
Dunwoody Institute
We Can Help You With Your New Richmond Home
Would you like to learn more about New Richmond? If so, then please take a moment to contact us at Stutsman Realty Inc.
We're your dedicated and experienced Minneapolis area real estate experts and we would love to help you take that next step toward owning your own home in New Richmond.
For now, please take a few moments to check out some of the resources we're already offering to home buyers online: