Victoria, MN Community Information and Minnesota Homes for Sale for Buyers and Sellers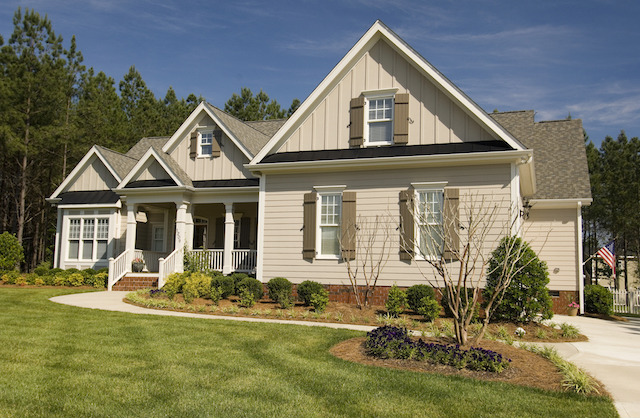 Victoria, MN Real Estate
Simply make your selection and see instant results within your price range:
Victoria Area Guide for Minnesota's Home Buyers and Sellers
Located in Carver County, Victoria is a quaint Minnesota community with just over 10,000 residents. This 9.79-square-mile community is often referred to as the "City of Lakes and Parks" because of its impressive acreage of reserved land (200 acres) and number of parks (13). Plus, it also has nine lakes within its borders alone! More than that, however, Victoria is the kind of community where you can really enjoy life.
Continue reading to learn more about this wonderful community.
A Little History of Victoria, MN
This community is believed to have first been settled by Michael Diethelm, who set up a shelter for his wife and two children in 1851 near the present day St. Victoria Church. The community was named after the church, which was built on 30 acres of land north of Lake Bavaria in 1857.
Connections to steamboats from St. Paul helped to bring supplies to the area, helping to further grow the community. Victoria's rich soil also helped to attract farmers from all over.
Modern-Day Victoria
Victoria has been able to preserve its unique identity thanks to its strong sense of community and also the plethora of amenities within its borders. For instance, this community is home to the 1,800-acre Carver Park Reserve, which is absolutely gorgeous and is treasured by residents living here.
Other recreational amenities in and around Victoria include:
The University of Minnesota Landscape Arboretum
Lake Minnetonka Regional Trail
Victoria Recreation Center
And more!
And for those everyday needs, Victoria is also home to a host of services, including a full-service bank, several places of worship, a car dealership, fine dining, fast food restaurants and even a chiropractor.
Victoria Area Schools
The city is served by some outstanding public schools within District 112, including Victoria Elementary. Victoria is also the home of the co-ed college preparatory high school Holy Family High School.
And for those who don't mind the commute, there are also a number of private schools in the greater Minneapolis area, including:
The Blake School
Breck School
Groves Academy
Torah Academy of Minneapolis
DeLaSalle High School
Minneahaha Academy
St. Paul Academy
Benilde-St. Margaret's School
Buy Your Next Home in Victoria, MN
Doesn't this sound like a quaint community to call home? If you agree, then please take a moment now to contact us at Stutsman Realty Inc.
We would love to assist you by answering all of your questions and also telling you all about available Victoria home listings here.
List Your Current Victoria Home on the Market
And please make sure to also connect with us if you're already a resident of this fine community and you're interested in listing your property on the market. We would be happy to help!