Wayzata, MN Area Information and Minneapolis Area Homes for Sale in Wayzata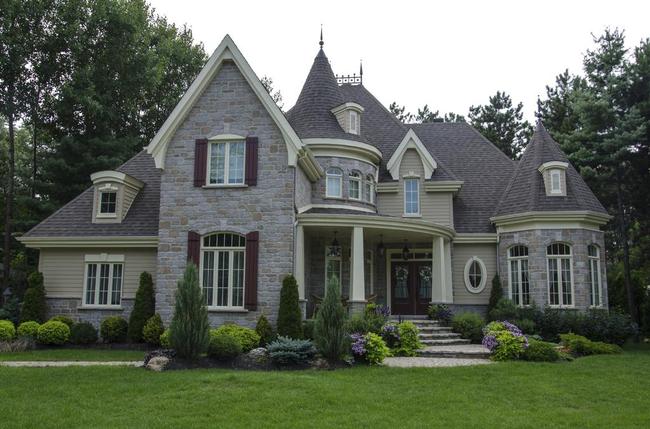 Wayzata, MN Real Estate
Simply make your selection and see instant results within your price range:
Wayzata, MN Area Information and Homes for Sale
Boasting an ideal location on Lake Minnetonka, Wayzata is a Hennepin County community that is a part of the Minneapolis metropolitan area. About 4,000 people call this community home, making it one of the smaller communities in the area. Residents love living here for its quaint atmosphere and strong sense of neighborliness. It also is renowned for its top-rated schools.
A Brief History of This Hennepin County Community
The community was originally inhabited by the Mdewakanton Dakota, which is a sub-tribe of the Dakota nation. Then, in 1852, two pioneer families settled in the area that is now known as Wayzata. The community was officially established in 1854 and saw a large influx of settlers the following year. Those settlers quickly established the area by building a sawmill, hotel and a blacksmith shop. Later, the community was named Wayzata after a Lakota Sioux phrase that means North Shore.
Then, after the Civil War, the community became a hot spot for vacationers, particularly from the Deep South. This further helped propel growth in the area. Today, this 3.08-square-mile community has a diversified industry with a thriving local economy. In fact, it is even home to the corporate headquarters of regional bank TCF as well as Cargill, Inc. Make no mistakes about it: Although it is just 11 miles to the west of Minneapolis, it certainly has an identity all its own.
Public and Private School Options in Wayzata
This community is part of the Independent School District 284, which also serves protions of Plymouth, Corcoran, Hamel, Maple Grove, Medicine Lake, Medina, Minnetonka and Orono.
This district, which covers 38 square miles, is comprised of about 9,510 students. It includes seven public elementary schools, three middle schools and one high school
These are:
Sunset Hill Elementary School
Plymouth Creek Elementary School
Oakwood Elementary School
Kimberly Lane Elementary School
Greenwood Elementary School
Gleason Lake Elementary School
Birchview Elementary School
West Middle School
Central Middle School
East Middle School
Wayzata High School
Prefer a private school education? If so, you'll find just as many options thanks to such regional private schools as:
Bloomington Lutheran School
Bethany Academy
The Blake School
Breck School
Groves Academy
Torah Academy of Minneapolis
DeLaSalle High School
Minneahaha Academy
St. Paul Academy
Benilde-St. Margaret's School
Recreational Amenities for Everyone
This community is also home to the Dakota Rail Trail, which is a 13.5 mile long paved regional trail. The trail wind around Lake Minnetonka by way of Wayzata, Orono, Minnetonka Beach, Spring Park and others. The trail is actually a converted railroad bed that was formerly owned by Dakota Rail.
Plus, this community is home to Wayzata Beach, which is located in the downtown area on Lake Minnetonka. The beach is open to the public and a lifeguard is on duty from mid-June to mid-August.
The beach includes:
Shady picnic areas
Children's playground
Canoe racks
Stand Up Paddleboard rentals
Volleyball court
Boat slips
And more!
We're Ready to Help You With Your Wayzata Home Buying Needs
If you're interested in making this community your next permanent home, then please take a moment to contact us at Stutsman Realty Inc.
We can answer any questions you may have and also share important details about available Wayzata homes for sale.
And we'll be happy to provide you with valuable real estate tools like our mortgage calculator or free buying guide.
We'll Get You The Price You Want for Your Wayzata Home
And also, make sure to contact us as well if you're already living in this community and weighting whether to list your home on the market. We would love to help you with those efforts as well by first providing you with a free home evaluation!