"Vibrant," "walkable," "diverse," "sophisticated." These are just a few words commonly used to describe the Uptown neighborhood in Minneapolis. What started as a combination of a commercial corridor and family homes that was built due to the rapid population growth of Downtown in the 1910s and 1920s, Uptown soon flourished as a haven for artists, musicians, and entrepreneurs. While the neighborhood faced some challenges as other parts of Minneapolis began to grow in the 1960s and 1970s, by the 1980s, it experienced a rebirth of renovation and was back in the spotlight, thanks in part to Prince's song "Uptown."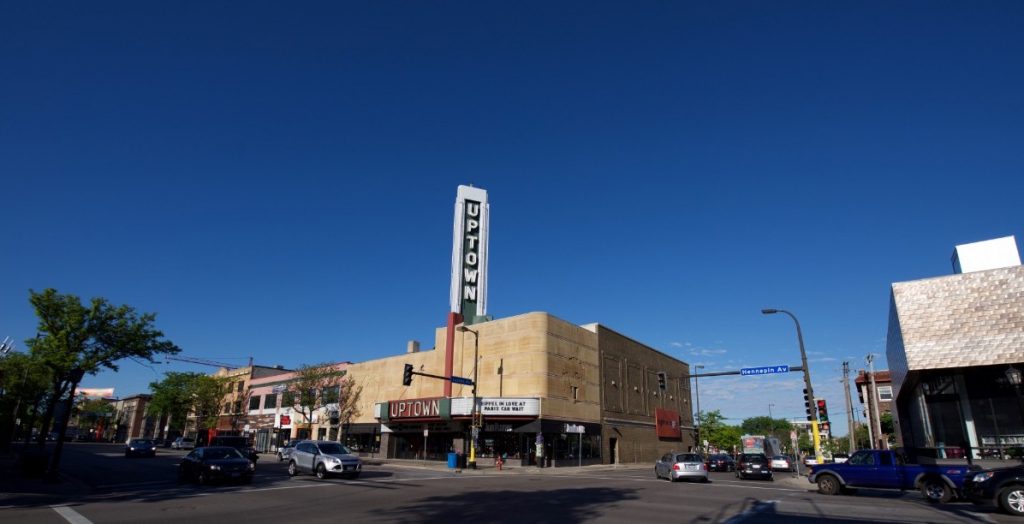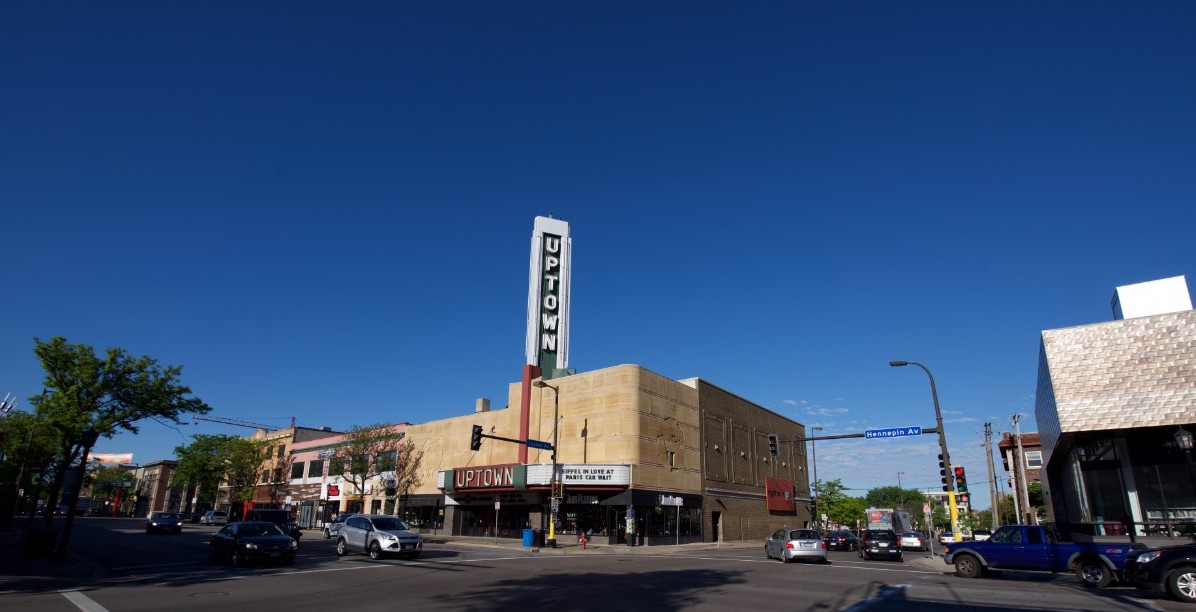 While Uptown may be historic, it has a palpable energy that is always drawing new people, ideas, and experiences. If you're moving to Minneapolis or you want to try a new neighborhood, we're sharing 6 reasons you'll love living in Uptown, MN.
The Chain of Lakes
While there isn't an absence of parks and lakes anywhere in Minneapolis, Uptown offers close proximity to the best outdoor recreation in the Twin Cities. Located just east of the Chain of Lakes, you can easily walk or bike to Bde Maka Ska and Lake of the Isles, both of which offer bike and pedestrian paths, swimming, boating, beach areas, and of course, ice skating in the winter. Lake Harriet and the famous Bandshell Park where they have free, live concerts through the summer is just south of the area, too.
Exciting Nightlife
The days may be filled with outdoor fun and recreation, but why stop at sunset? Uptown has a hopping nightlife, including rooftop beer gardens, speakeasy-styled bars, gastropubs featuring an array of craft beers, and even a champagne bar! Some favorite spots include:
The Pourhouse
Up-Down Minneapolis
Troubadour
Volstead's Emporium
Trapeze
Local Restaurants with Global Fare
Hennepin Avenue, Lake Street, and Lyndale Avenue are lined with a fantastic assortment of local restaurants and cafes. Because Uptown is so diverse, the food choices range from upscale bistros to street fare, American classics to French, Indian, and Thai. Popular spots include:
Barbette (French bistro with live music)
Amazing Thailand
Nightingale (Bistro and small plates)
The Lowry (Gastropub)
Kinhdo Restaurant (Chinese & Vietnamese)
Namaste Cafe (Indian cafe)
Uptown Diner (All-American fare)
Red Cow Uptown (Gastropub)
Stella's Fish Cafe & Prestige Oyster Bar
French Meadow Cafe and Bluestem Bar
Arts & Theater
Uptown has always been a center for art, music, and theater, especially the more bohemian and avant-garde. For theater and cinema fans, the Uptown Theater and Lagoon Cinema both are known for art, indie, and foreign films, and the Phoenix Theater is a women-led center for concerts, dance shows, and plays.
There are small galleries and art houses around the area, but the biggest draw is the Uptown Art Fair. Held every year in August (with the exception of 2020 due to COVID-19) at the intersection of Lake Street and Hennepin Avenue, this is a huge draw and brings over 250,000 people to the area. In 2019 alone, over $2.1 million in art is sold! In addition to artists, there's live music, food and beer gardens, culinary arts competitions, and so much more to see and do.
Local Shops and Boutiques
Uptown is all about community and supporting the neighborhood, and that includes supporting local businesses. While there are convenient chain stores, there are plenty of fantastic local shops. Visit Magers & Quinn Booksellers, an indie new and used bookstore where there are literary events and author signings. Kitchen Window is a local 8,500 square foot store that has everything from appliances and grills to global ingredients and utensils, plus cooking classes. Other favorites include:
Cal Surf (surfing and snowboarding gear)
Bell Weather (independent gift shop and book exchange)
H & B Gallery (High end consignment shop loved by local decorators and designers)
Proper (Boutique on a budget)
Incredible Architecture
Much of the area dates back to 1910 to 1930 and the architecture reflects this. If you love historic buildings and established neighborhoods, there's no shortage in Uptown. Here, you'll find art deco, craftsman, and Victorian homes, apartment buildings, and commercial buildings that have unique features and gorgeous original elements. Of course, among the history, there's also plenty of modern, including condos, restaurants with rooftop gardens, and Seven Points shopping center.
Contact Us for Uptown, MN Apartments for Rent
If you're looking for a charming apartment in the heart of Uptown, reach out to us today. Our apartments are in historic buildings, beautifully maintained, and close to Bde Maka Ska as well as popular shops and restaurants. Reach out to us today at 952-927-4144 fill out the form below to get started!
Contact Form
We would love to hear from you! Please fill out this form and we will get in touch with you shortly.