While Minneapolis is typically known for very long, very cold winters, it gets hot here in the summer, too with temperatures well into the 80s and even 90s. We know you want to keep your apartment comfortable and your electric bill low, and that can be difficult, especially if you live higher floor. To help you, we're sharing 10 simple, effective ways to keep your apartment cool this summer.
Blocking Heat Around Your Windows
Your windows are a primary source of allowing heat to enter your home, especially if your windows are older or have single-panes. Follow these tips to ensure your windows support your energy efficiency, not detract from it.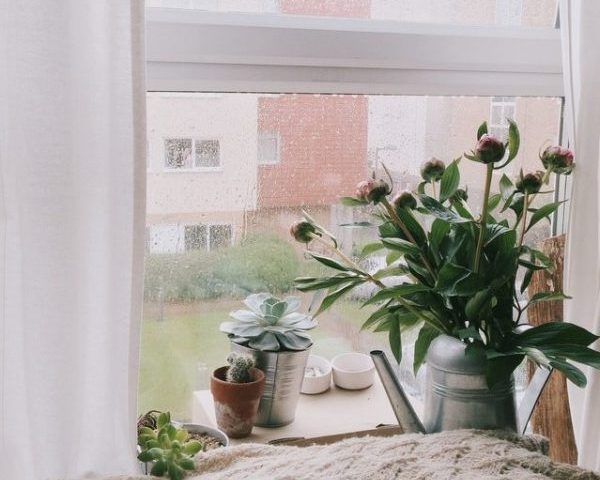 Use Window Film to Block Heat
Solar heat flows into your home through your windows while cooled air can escape through small gaps around the frame. While plastic sheeting alone can address how cooled air flows out and warm air flows in, adding temperature control window film can block almost 80 percent of solar heat and 99 percent of UV rays to keep the heat out.
Cover Your Windows During High-Temperature Times
Even if your windows are energy efficient, you still want to reflect heat out, especially in the later parts of the day when brick, concrete, asphalt, and other materials begin releasing heat collected during the morning and early afternoon hours. From two to seven, we recommend keeping your blinds closed or using black-out curtains that allow heat to bounce off as well as stop solar heat from entering your apartment.
Use Window Fans Effectively
Instead of running the air conditioner during cool mornings and evenings, placing a box fan in the window can be an efficient, effective option. For the best results, face the fan outwards to pull hot air out of your apartment, then once the heat decreases, you can turn the fan around to pull cool air into your apartment.
Avoid Adding Heat To Your Home
When it's hot outside and your air conditioner is already working hard to keep up, the last thing you want to do is add more heat.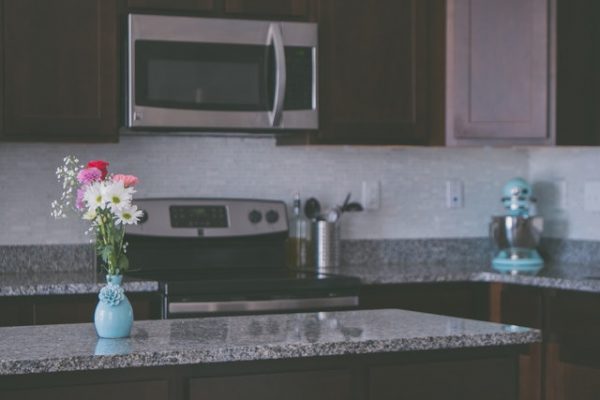 Keep Your Stove and Oven Off
Turning on your stove's burners or the oven can raise the temperature in your home by several degrees. Instead, use your microwave, slow cooker, or Instapot for hot meals, whip up a green salad with pre-cooked chicken or hard-boiled eggs, or head outdoors. This could mean grilling outside or even heading to one of your favorite restaurants for rooftop dining.
Reduce Your Shower Temperature
Even on hot days, a hot shower can still feel nice, but that steam is seeping through the rest of your home, making it more hot and humid. Instead, take a cooler shower earlier in the day, and if you have one, run your bathroom's exhaust fan to pull the steam out more quickly.
Replace Heat-Producing Light Bulbs
Incandescent bulbs emit up to 98 percent of their energy as heat, so if you have any of these bulbs in your home, replace them with LED bulbs or fluorescent bulbs. These light bulbs run at a much cooler temperature and make little to no difference in your home's temperature. Plus, they're more efficient overall, helping to keep your electric bill low.
Improve Airflow Through Your Home
Fans improve airflow in your apartment and are much more cost-effective than air conditioning, but you need to be strategic if you want them to be effective at keeping your apartment cool.
Check Your Ceiling Fan
If you have ceiling fans in your apartment, make sure the blades are moving counter-clockwise in order to get the coolest breeze. If not, turn off the fan and look for a small switch that will change the blades' direction.
Close Doors of Rooms Not in Use
If you're using fans to help keep air flowing, make sure you're closing doors to rooms you're not using. For example, if you're in bed and have a fan blowing on you, keep the air circulating in a more concentrated manner by keeping your door closed rather than allowing the cooler air to move into other spaces.
Use Two Fans for a Cross Breeze
If you have multiple fans in your apartment, place them in a way so the airflow creates a cross breeze and hits you from several directions.
Place Ice in Front of Your Fan
If the air conditioner goes out in your apartment, place a bowl or bucket of ice in front of your fan. As the air blows across it, the ice will significantly cool the air, improving the comfort level in your home.
Check Out Our Apartments for Rent in Uptown Minneapolis
If you're looking at apartments to rent in Uptown, reach out to Stutsman Realty, Inc. today. We have several historic buildings near Bde Maka Ska and Lake of the Isles with one and two-bedroom units that are spacious, comfortable, and filled with character. To schedule a tour, call us at  952-927 4144 or fill out the form below to get started.
Contact Form
We would love to hear from you! Please fill out this form and we will get in touch with you shortly.