If you're looking for a home for sale in Minneapolis, you probably already know there's a shortage of single-family houses available. Houses are on the market for less time and sellers are receiving multiple offers. So, if you're a first-time homebuyer, is it possible to have an offer accepted on a house? Absolutely! To help you, our real estate broker in Minneapolis is sharing seven ways to improve your offer on a house so that it's more likely to be accepted.
Get Pre-Approved for a Mortgage Before Searching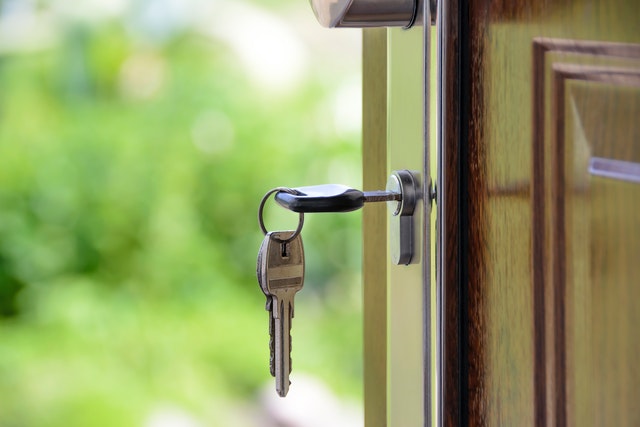 Most first-time buyers think the process to buy a house starts by scanning listings online and scheduling a tour. Before you start looking for a home, you need a pre-approval letter from your bank so you know your price range and how much house you can afford. Just as important, having a pre-approval letter shows home sellers that you are able to buy the house and the sale is unlikely to fall through. Without a pre-approval letter, a seller is less likely to consider your offer.
Be Flexible in Closing
If you're in a place to do so, offer flexibility in the closing date. Some sellers need to be out as soon as possible due to job relocation or an emergency while other sellers will need more than the usual 30 days to find a new place to move and have their belongings out. Offering a faster closing or delaying it a few weeks to better suit the sellers' schedule may be just as important as the price you're offering.
Make a Respectable Offer
In homebuying shows on television, the buyer offers a price point significantly lower than the selling price and it's either accepted or negotiations take place. In a seller's market with homes being sold sight unseen, don't try to haggle. If you love the home, it's priced fairly according to the local comps and your real estate agent, you may want to get as close to the selling price as possible without maxing out your budget.
Offer an Earnest Money Deposit
An earnest money deposit is put down before closing on the house to show you are serious about the offer and is also called a "good faith" deposit. It's placed in an escrow account until closing, and if the house fails a home inspection, the buyer gets the money back. Offering 1 to 3 percent of the sale price in earnest money may make your offer look more attractive to the seller.
Minimize Contingencies
You can add contingencies to your offer, meaning you will purchase the property under the condition of specific things happening. While you should never waive a home inspection, you may want to waive minor repairs that may be necessary or discuss waiving an appraisal with your real estate agent.
Include a Personal Letter
If you're purchasing your first home, consider writing a personal letter to the seller telling them why you love the house. Does it have a backyard that's perfect for your beloved dog or your dream kitchen? A personal letter can connect with the seller, especially if they would rather it go to a buyer that loves the home as much as they do.
Listen to Your Real Estate Agent
Above all, work with an experienced real estate agent who you trust, and listen to their advice when it comes to putting in an offer. They will know if an offer is too low or contingencies are too strict given the competition and will provide you with guidance to improve your chances of getting approved for your dream home.
Find the Perfect Home with Stutsman Realty, Inc.
We know that buying your first home can be a challenge, but it's not one you have to go through alone. Our real estate agency has the experience you need to help you navigate the home buying process, even in a challenging market, and we are dedicated to helping you find the right house to become your first home. Check out our listings of homes for sale in Minneapolis and the surrounding area, and schedule a tour by calling 952-927-4144 or fill out the contact form below to get started.
Contact Form
We would love to hear from you! Please fill out this form and we will get in touch with you shortly.