Tired of digging around through an overflowing, unorganized closet trying to find a certain pair of dress shoes? Having a small closet can be frustrating, but storage and organizational solutions have come a long way. To help you maximize closet space in your apartment, we're sharing nine simple tips that don't require a lot of work.
Take As Much Out of the Closet As You Can
First, you need to make room for what you actually need and use so it's important to pare down what's in the closet.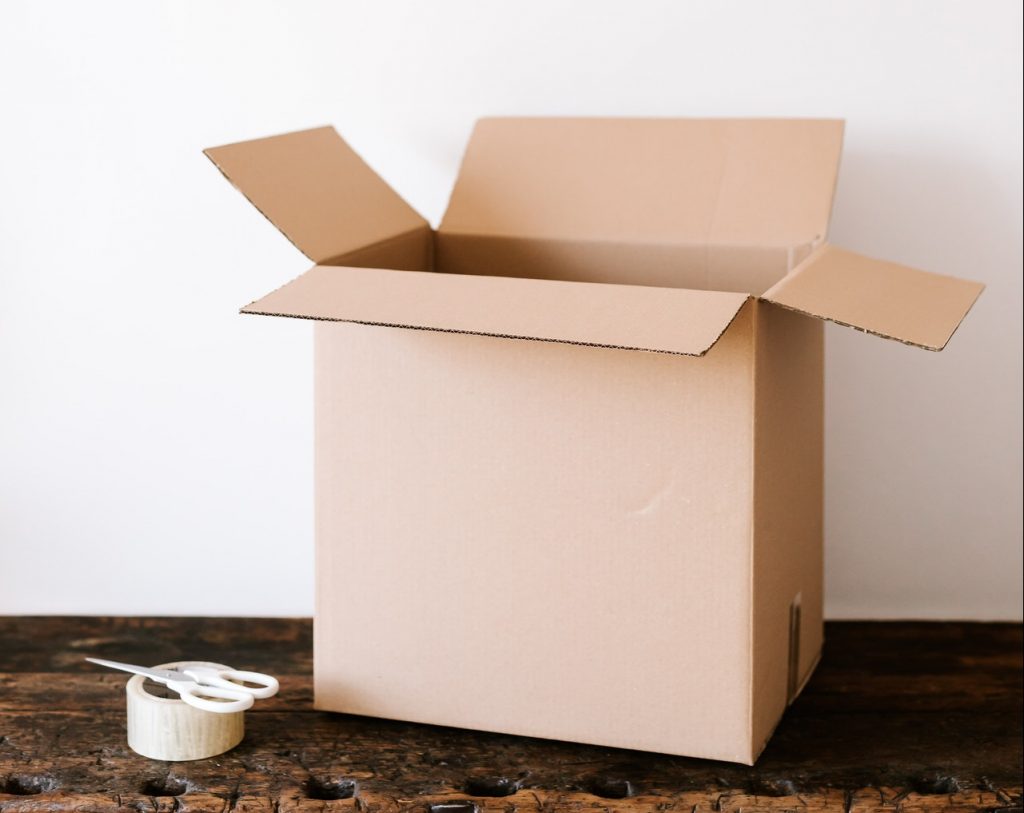 Donate Clothes You Don't Wear
Go through your closet and take out anything you haven't worn for at least a year. If it doesn't fit and it's in good condition, donate it, or if you don't wear it because it's worn out, toss it. Don't forget to include shoes, hats, and purses in this mission as these can take up a lot of valuable closet space.
Find Space for Seasonal Items
If you're using a small closet to keep blankets, winter coats, and other seasonal items, consider utilizing other spaces in your apartment. Large, flat totes are perfect for keeping extra blankets and coats and can be kept under your bed during the months they aren't in use. Keep holiday decorations and other rarely used items in other unused spaces, such as in any empty cabinets over your refrigerator.
Streamline Your Hanging Clothes
Most closet space is taken up by hanging clothes, so follow these steps to make the most of this space.
Hang a Second Clothes Rod
This may seem too simple, but if your current clothes rod is so tightly packed you can't find anything, hang another rod a few feet below it and double your hanging space.
Choose Space-Saver Clothes Hangers
If you're relying on wooden or bulky plastic hangers, make the switch to ultra-thin, no-slip, velvet-covered hangers to keep your clothes in place. Swapping 25 plastic hangers with 25 slim hangers can buy you several extra inches of space. Plus, you're less likely to find shirts, dresses, or other items crumpled on the floor of the closet after they've slipped off of a plastic or wooden hanger.
Try Hanging Shelves
If you have bulky sweaters taking up space or need more room for shoes, consider using a closet rod hanging shelf. Often less than 12 inches wide, these fabric shelves hang from your closet rod and can store multiple sweaters, linens, shoes, or other necessary items.
Go Vertical to Maximize Closet Space
Aside from your hanging rods and possibly some items on the floor of the closet, what all space do you have left? If you think vertically, you have more square footage available than you may realize.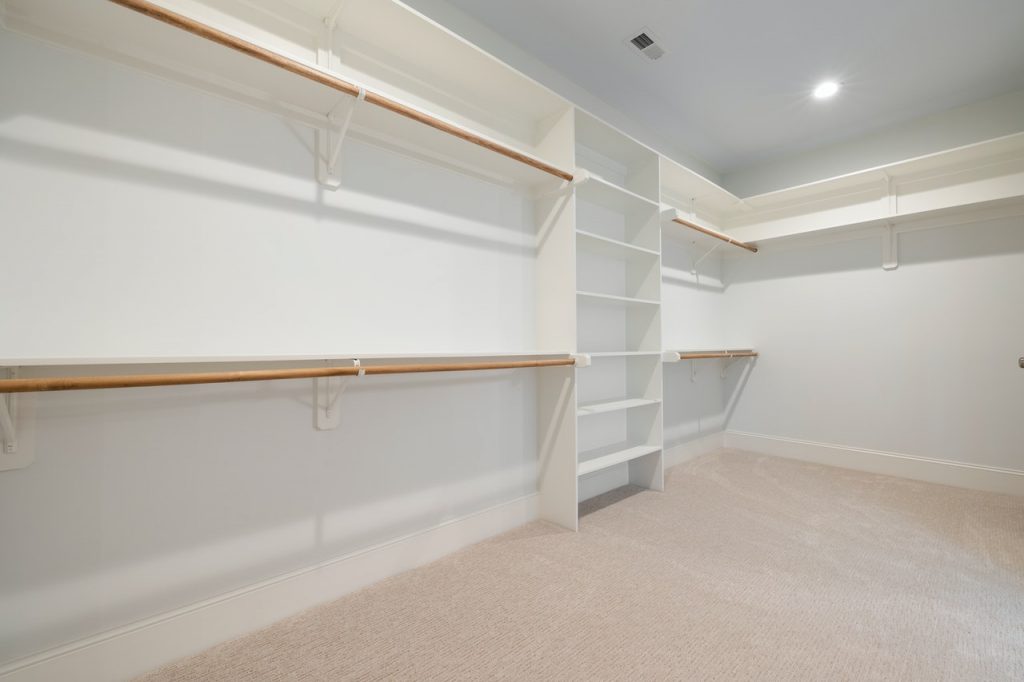 Place a Shelf Over Your Hanging Rod
If there's not already one there, install a wire or wooden shelf over the top hanging rod, and use this space for shoes, handbags, or clear bins with scarves, mittens, and other items. And don't feel like you have to stop at one shelf — if there's room for one or two more shelves and you can safely and easily add them, go for it.
Install Floating Shelves on the Sides of the Closet
Even if your closet is only a few feet deep, there is still wall space you can use. Install simple, floating shelves along the sides of the closet to keep shoes, hats, or handbags neat and easy to find, or set baskets on them to keep socks, scarves, or jewelry. This is especially useful if you would rather keep the shelf above your hanging rod free for seasonal or rarely used items you don't have other space for like suitcases or seasonal decorations.
Leverage Your Closet Door
Your closet door has around 20 square feet of space you can use! Consider these tips that will help you make the most of that space.
Use Over the Door Storage
For small items like socks, gloves, or even sandals and sneakers, use a multi-pocket organizer that goes over the door. This cuts down on clutter and makes it easy to find these smaller items that would normally get lost on a closet floor or in the back of a drawer.
Use a Corkboard to Hang Jewelry
Hang a corkboard on the inside of your closet door and use thumbtacks as hangers for necklaces, bracelets, and other jewelry. Not only are items easy to find, but it keeps chains and delicate pieces from tangling in a jewelry box.
Looking for a New Apartment in Uptown? Contact Us Today!
If you are looking for an apartment for rent in Uptown Minneapolis, Stutsman Realty, Inc. can help. We have several historic buildings with one and two-bedroom units, all located near shopping, and dining, plus the beauty and recreation of Bde Maka Ska and Lake of the Isles. To learn more about our available apartments or schedule a tour, reach out to us today at 952-927-4144 or fill out the contact form below to get started.
Contact Form
We would love to hear from you! Please fill out this form and we will get in touch with you shortly.