Once you put in an offer on a house, and it's accepted, the next step is scheduling a home inspection. While it's an important step, most first-time homebuyers don't know what the inspection actually entails or what it means for your offer. To provide you with the clarity you need and to help you feel more secure in the buying process, our real estate brokers in Minneapolis are sharing exactly what you can expect during your home inspection and the steps you can take after you get a report.
What Is a Home Inspection?
A home inspection is an in-depth look at the structure and essential elements of a home, both inside and out, to determine building code non-compliance and serious issues and defects in the home. Taking on average of two to four hours (depending on the size of the home), a licensed inspector has a checklist to follow, including: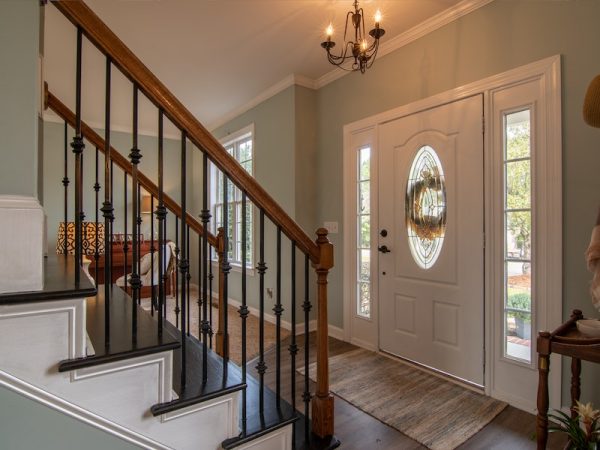 Foundation and grading of the property
HVAC system
Plumbing, including the hot water heater
Electrical fixtures, including outlets and the circuit breaker
Roof and gutters
Kitchen appliances
Dryer exhaust system and venting
The inspector does not cut open drywall or look at insulation, nor do they actively test for mold or check for termites. However, they can often find evidence of mold, leaks, termite damage, and other concerns when checking areas of the home. They will include any concerns in the report, noting whether a problem is a safety issue, minor defect, or significant concern as well as what should be replaced and what should be repaired.
Is a Home Inspection Necessary to Buy a House?
A home inspection is not legally necessary to purchase a home, and in a challenging housing market with high demand, buyers may be tempted to forgo the inspection in order to make their offer more attractive. However, we would not recommend skipping the inspection because this offers a contingency in your contract.
The inspection contingency protects you so that if the inspection report finds serious issues, such as a roof in need of replacing or dangerous electrical issues, you can back out of your offer without being penalized. Also, you can re-negotiate the offer to reduce the price, request the seller make needed repairs, or simply use the information for planning any updates.
How Much Does an Inspection Cost?
The average house inspection costs between $250 and $500, but it's important to get a quote in advance.
Does the Buyer Need to Be Present?
It's not a requirement that the buyer is there for the inspection, but we would highly recommend it. This gives you the opportunity to ask questions and get more insight into the concerns the inspector finds which may not be included in the report.
Using the Inspection Report
Once you have the inspection report in hand, you can use it to determine your next steps. The inspector may find serious damage to the foundation that would cost several thousands of dollars to fix which may be a deal breaker, allowing you to walk away without penalty. Or, if minor issues are found, you can reduce your offer price, ask the seller to repair the issue, or even ask for a cash credit at closing.
It's important to not be concerned over numerous issues in a report, especially if they are minor, and also to not expect the seller to fix every single issue with the home. An inspection will always turn up a problem, even in a newly built property. This is where working with an experienced real estate broker can help you make the decision on what the next step should be.
Search Homes for Sale in Minneapolis and Schedule a Tour Today
If you're ready to start searching for the perfect home, we can help. At Stutsman Realty, Inc., we have over 30 years of real estate experience and are dedicated to helping our clients turn their dream homes into reality. Check out our listings of homes for sale in Minneapolis, schedule a tour by calling 952-927-4144 or fill out the contact form below to get started.
Contact Form
We would love to hear from you! Please fill out this form and we will get in touch with you shortly.