Apple Valley, MN Real Estate & Area Highlights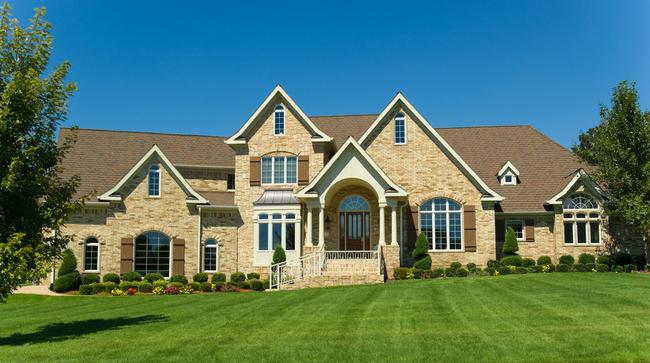 Apple Valley, MN Real Estate for Sale
Simply make your selection and see homes for sale within your price range:
Welcome to Apple Valley, MN
Located in northwestern Dakota County in Minnesota, Apple Valley is a growing suburb of the Twin Cities.
In fact, as of the 2020 Census, this community had a population of around 55,000 residents, making it one of the larger cities in the state of Minnesota.
This community offers residents an excellent quality of life, which is probably why so many people want to live here.
A Primer on Apple Valley's History
This community was first founded in 1969 and was at one point named Lebanon Township.
Orin Thompson, a real estate developer, helped develop the city early on after contracting with a company to determine where the next growth in the twin cities would be.
Because this firm was from Apple Valley, California, the community was ultimately named to that.
Over the years, the community grew because of the pleasant community and attractive setting that it could offer residents as well as easy access to the Twin Cities.
Modern Day Apple Valley
Today, this 17.57-square-mile community truly does have its own distinct identity from other Twin Cities suburbs.
For instance, the community hosts the "Apple Valley Freedom Days" every year around the 4th of July.
Many businesses participate in this event, including the Apple Valley Dairy Queen and the local Shriners.
What's more, this community is home to a number of popular recreational attractions, including the Minnesota Zoo (which is nationally famous zoo that houses hundreds of animals from distinct regions of the world) as well as gorgeous public parks.
Quality Education is Accessible in Apple Valley
Because of its location, this community is served by some outstanding schools within the county.
Specifically, there are six elementary, three middle and three high schools located in the city, all of which are operated by Independent School District 196.
In addition to these schools, Apple Valley is also home to a magnet school for 11th and 12th graders. That school is known as the School of Environmental Studies.
In fall 2007, Independent School District 196 opened three elementary-level magnet schools. Those are:
Cedar Park Elementary, which will become a Science, Technology, Engineering and Math (STEM) magnet
Diamond Path Elementary, which has an International Studies theme
Glacier Hills Elementary, which has an Arts and Science theme
And there are numerous private schools within close proximity, too:
All Saints Catholic School
Christian Heritage Academy
Christian Life School
Glory Academy
Journey Montessori Academy
Apply Valley Neighborhoods:
Lebanon Hills
Zoo
Scott Highlands
Cedar Knolls
Johnny Cake
Industrial District
Galaxie Commons
Downtown
Old Town
Redwood
Alimagnet
Easy Access to the Surrounding Region
As previously mentioned, Apple Valley offers its residents easy access to the surrounding area as well, thanks in part to all of the major thoroughfares in the area.
Some of the main routes that come through this community include:
Interstate Highway 35E
Cedar Avenue
County Road 42
This helps residents get to where they're going faster, whether it's a commute to work or school or to go have fun!
Buy Your Next Minnesota Home in Apple Valley
If this sounds like the kind of community that you've been searching for as a Minnesota home buyer, then please take the time now to contact us at Stutsman Realty Inc.
We would love the opportunity to assist you by answering any questions you might have as well as providing you with some valuable insight on available Apple Valley homes for sale.    We'll also provide you with access to a number of great home buying resources!
List Your Current Apple Valley Home on the Market
And make sure to also connect with us if you're already a resident of this community and you're ready to list your current property on the market.
We'll work hard to get you the price you want for your property and have it sold in as short of a time as possible. Contact us today to get the process started with a free home evaluation!